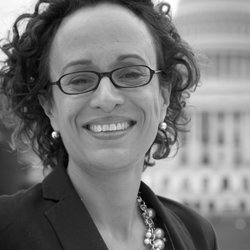 MARTA MARTINS DEVITO
INTERNATIONAL COMMUNICATION & BUSINESS DIPLOMACY
More than 20 years ago, at the beginning of her career, Marta recognized a need for a Brazilian identity, a quest which she has pursued throughout her entire creative, executive and corporate career. It was on this path that she developed and launched companies, projects and products for the public, private and NGO sectors. Her expertise extends from strategic planning to communications, marketing, public relations and business development.

With her profound understanding of the Brazilian culture and corporate environment, Marta worked most recently on projects for some of the biggest Brazilian exporters involving strategic planning, corporate communications, digital communications, and domestic and international public relations.

A true citizen of the world, she has lived in Europe and South America and now resides in Washington, DC. She holds a B.A. in Architecture and Urban Planning and Design from PUC Catholic University.
Marta is the recipient of many national awards such as Marketing Best, Top de Marketing ADVB São Paulo / Top Marketing Real Estate, Columnists Promotion Prize, Gold Medal ADG and has recently helped her clients to win two of the Apex Innovation in Commercial Promotion awards.

Há mais de 20 anos atrás ainda no inicio de sua carreira, Marta identificou a necessidade de uma identidade brasileira; esta busca permeou toda sua carreira nas áreas da indústria criativa, executiva e empresarial. Nesta trajetória desenvolveu e lançou empresas, projetos e produtos junto ao setor publico, privado e ONG's. Sua experiência vai desde o planejamento estratégico, passando pela comunicação, marketing, relações públicas e desenvolvimento de negócios.

Com profundo conhecimento do ambiente corporativo brasileiro, Marta esteve envolvida nos últimos anos em projetos estratégicos para grandes exportadores brasileiros envolvendo planejamento estratégico, comunicação corporativa, presença digital e relações públicas nacional e internacional. Sua mistura única de experiências, oferece uma visão multi cultural somada a vivência local.
Cidadã do mundo, viveu na Europa, America do Sul e atualmente está baseada em Washington DC. Bacharel em Arquitetura e Urbanismo pela PUC Campinas com especialização em Design.
Junto ao terceiro setor, é Mentora junto ao Inovativa Brasil, entidade ligada ao MDIC, que visa promover inovação no pais. Marta é Diretoria Executiva da Ecoarts Brasil, OSCIP que produz " soulmade products" a partir de resíduos florestais certificados na Amazonia legal Brasileira.
Auto didata, é apaixonada pelo tema Inovação + Sustentabilidade e recentemente concluiu o Insights for Innovation junto a IDEOu, uma das empresa mais inovadoras do mundo segundo Boston Consulting Group.

Conquistou diversas premiações nacionais para diversos clientes como Marketing Best, Top de Marketing ADVB São Paulo / Top Marketing Imobiliário, Premio Colunistas Promoção, Medalha de Ouro ADG e recentemente ajudou a conquistar 02 Prêmios Apex de Promoção Comercial Inovadora.